I rarely pre-order anything, let alone books but when I found out that one of my favourite authors–Andy Weir–was about to release a new book I couldn't resist. His previous book Artemis was disappointing because I had somehow expected it to be similar to The Martian, which I loved. In fact, it's my favourite book. Now here I was wondering "Is Project Hail Mary going to scratch that itch for a cynical space adventure filled with danger and more importantly, humour?"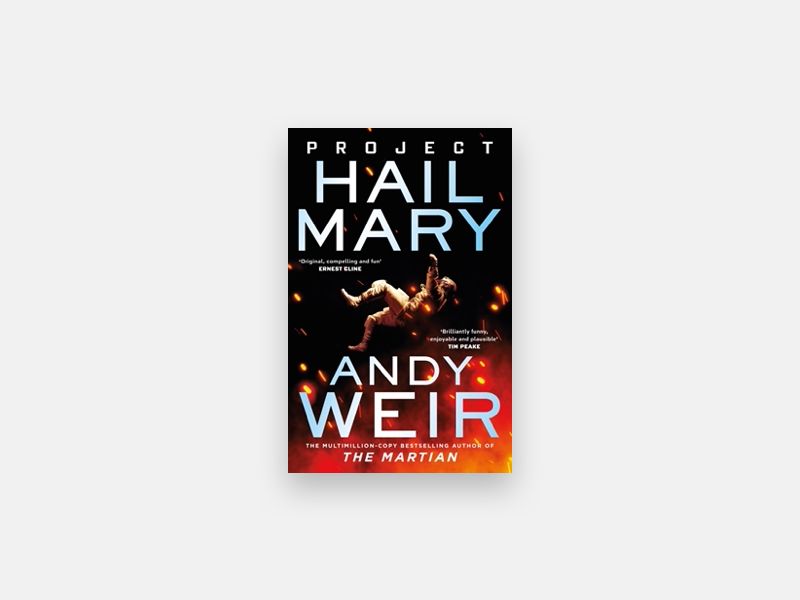 The short answer is: "Yes, it does." You follow the day-to-day life of an average high school science teacher–Ryland Grace–whose career could have been much more successful. He alienated his peers with controversial theories about minimal requirements for life forms to exist.
Turns out that these very theories will come in handy when an alien species threatens all of humanity. As an expert in his field he is recruited by special task force on a mission to save Earth from impending doom. From there it doesn't take long for Ryland to end up on in space facing all kinds of difficulties that take quick thinking and a healthy dose of science to overcome.
Along the way I stopped trying to make sense of the the many scientific facts and references mentioned throughout. It's obvious that a lot research has gone into the subjects to ensure they were realistic, even if sometimes far-fetched.
Without giving away too much of the story I'll say that Project Hail Mary follows in the footsteps of the Martian and even takes it one step further: our hero isn't the only one in space this time.
If you're looking for an entertaining page-turner with a story full of surprises Andy Weir's latest book might be for you.
★★★★☆